Meet The Principal, Mrs. Tonya Dukes Bozeman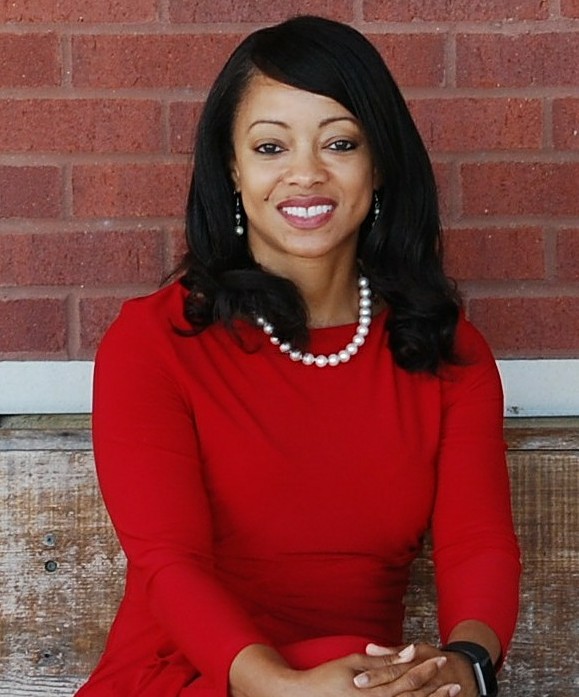 Tonya Dukes Bozeman
Principal
Tonya.bozeman@conecuhk12.com
================================
I am Tonya Bozeman, the newly selected principal of Southside Preparatory Magnet Academy. SPMA is the only magnet school within an 80 miles radius; therefore, there is not another middle school like it nearby. At SPMA, you can expect to see an unimaginable place where student learning will be paramount and a place where young people are prepared to meet future challenges. Our students will acquire an advanced knowledge base, be strong in Spanish, science, technology, engineering, arts and mathematics. They will be able to understand and debate contemporary issues and be informed, responsible citizens with a sense of national and global identity. If you want a cherished culture of trust characterized by a strong sense of identity and community, well rounded and distinguished children, this is the place for your child.
As the principal, you can expect my fullest dedication. I will be instrumental in helping this school live up to a mission infused with embracing each child's individuality, exemplifying scholarship, integrating culturally, and advancing cognitive abilities. During this inaugural year, SPMA will launch students as exceptional leaders, and soon you will see how our commitment will transcend into impressive achievements and a legacy of accomplishments. At SPMA, one of our greatest resources is an innovative, talented, and dedicated staff. The human spirit and interaction between teachers and students will make the difference and ensure that SPMA is the place that caters to the whole child. The staff is committed to excellence and will always be in the forefront of providing quality education and taking the lead to try new initiatives.
At Southside, we will lead the way!
Tonya Bozeman, Principal, EdS
Southside Preparatory Magnet Academy
We are managers of the world's greatest resource - children.
EDUCATION: Doctoral Student
University of West Florida
Curriculum and Instruction/Administrative Studies
Educational Specialist
Auburn University Montgomery
Educational Administration
Master of Arts
University of Alabama
Language Arts
Bachelors of Science in Education
University of Alabama
Language Arts
EXPERIENCE: Principal June 2017 – present
Inaugural Principal of Southside Preparatory Magnet Academy
Principal/Curriculum Instructor June 2007 – May 2017
Evergreen Elementary School /Conecuh County Board of Education
Responsibilities
· Guide development, implementation and evaluation of preservice and inservice training programs for professional development, curriculum and instructional services
· Adjust curriculum and schedule classes to meet the needs of all children
· Attend, supervise, and evaluate all school sponsored activities.
· Maintain high standards of student conduct and enforce discipline, ensuring due process for students
· Lead curriculum studies and workshops
· Observe and evaluate faculty and staff regarding student performance
· Conduct analysis of instructional programs and materials
· Exercise proficiency in fiscal management and human relations
· Make data driven decisions
· Assist in recruiting, screening, selecting, and assisting school's certified and classified staff
Assistant Principal August 2002 – July 2004
HillcrestHigh School April 2005 – June 2007
Responsibilities
· Discipline and School Management
· Conduct instructional orientation program for new school personnel
· Coordinate and maintain necessary record keeping
· Assume responsibility for office school correspondences and news releases
· Communicate requirements of AYP, ACT, AHSGE, NCLB, Educate Alabama, Alabama Course of Study, RTI, STI, 504 and IDEA-B to staff
· Evaluate lesson plans and check grade books for compliance of system's policy on grading, promotion, and retention and provide corrective actions
· Monitor instructional and classroom management, curriculum and program development
· Coordinate, conduct, supervise and lead school assemblies
· Coordinate distance learning program
· Summer school principal
Alternative School Director August 2004 – March 2005
ConecuhCounty Board of Education
Responsibilities
· Collaborate with teachers to meet instructional goals
· Supervise overall alternative setting
· Provide individual, differentiated instructions to students in grades 3rd -12th in all subjects
· Implement behavioral management system for at-risk students
· Conduct admission and dismissal procedures with parents and students
· Provide thorough readmittance/transitional service back to the regular school setting
· Provide safe, orderly environment that facilitates teaching and learning
English Teacher August 1996 – August 2002
HillcrestHigh School
· Instruct students utilizing guidelines from state, local, and state standards
· Maintain accurate and up-to-date records
· Effectively apply effective teaching methodology and enforce high standards.
· Communicate with stakeholders on applicable issues
· Assist students in career planning
· Implement classroom management procedures that ensure safety, supports student introspection, and creates environment conducive for instructions
English/Language Arts Teacher August 1993 – August 1995
Hol tHigh School (Tuscaloosa, AL)
SPONSORED
ACTIVITIES: Senior Graduation Coordinator Varsity Track Coach Varsity Cheerleader Sponsor Senior Class Sponsor
Homecoming Activities Coordinator Newspaper Sponsor (Jags Roar) Journalism Sponsor Varsity Danceline Sponsor
INNOVATIONS:
· Introduced and created Conecuh County Schools' first bound teacher and student handbooks. (Hillcrest High)
· Coordinated and supervised in-school math tutoring program (Hillcrest High)
· Elementary after-school tutoring program utilizing high school students
· Designed system wide math analysis data forms for school district math improvement (Evergreen Elementary)
· Established National Elementary Honor Society (Evergreen Elementary)
· Published first newspaper and newsletter (Hillcrest High)
· Established first awards ceremony and Career Day (Evergreen Elementary)
· In-school Girl Scouts program (Evergreen Elementary)
· Off-campus Boy Scouts program (Evergreen Elementary)
· Monthly Writing Contests (Evergreen Elementary)
· Initiated 5th Grade Play (Evergreen Elementary)
· Initiated Summer Packets (Evergreen Elementary)
· Coordinated ChessClubAcademy with Local Pastors
· In-School Dance Classes
· In-School Math Tutoring Service Project
· School Facebook Account
· Coordinated Backpack Weekend Ministry with Local Churches
· Intitiated In-school Arts Program
· Began Monthly parent meeting
ESTABLISHED:
· National Beta Club/National Elementary Honor Society
· Career Day
· Outdoor Play Day – Each grade level provided an outdoor theatre performance
· Mr. & Mrs. Merry Christmas Pageant
· Parent Monthly calendar
· Extracurricular activity - Lil Mac Basketball clinic
· Instituted Mid-Year and End-of-Year Awards Ceremony
NOTABLE RECOGNITIONS
· AlabamaTorchbearerSchool
· Educational Leadership Award (NAACP)
GRANT WRITING
· Office of School Readiness (Received $360,000 for additional pre-k program)
· Modern Woodmen Matching Grant $5000 for Torchbearer Award
· Ala-Tom (Received $1000 for beautification project)
· Senator Hank Sanders (Received up to $10,000 for instructional and arts program)
· Alabama State Department of Education (Received up to $30,000 for meeting and advancing the challenges in high poverty schools)
· Representative Thomas Jackson (Received $6,000 for general school use)
· Mobile Council of Arts (Received arts scholarship that afforded arts program to all students in grades 2nd – 5th)
· Ala-Tom (Received $1000 for EES beautification project)
· Blue Cross Blue Shield Grant ($10,000 for EES playground project)
· Ala-Tom (Received $2,400 for SPMA playground project)
PROFESSIONAL ORGANIZATIONS
· CLAS (Council of Leaders in Alabama Schools)
· National Association of Professional Women
· (AEA) Alabama Education Association
· (NEA) National Association of Middle School Principals
OTHER
· AlabamaTorchbearer Principal
· CLAS (Council of Leaders in Alabama Schools) Recruitment Coordinator
· Youth Director (Centennial No. I BaptistChurch)
· Minister of Music (Centennial No. I BaptistChurch)
BIO
I am married to Russell Bozeman and we share 5 children – Corey, Celeste, Desmond, Krystia, and Isaiah.