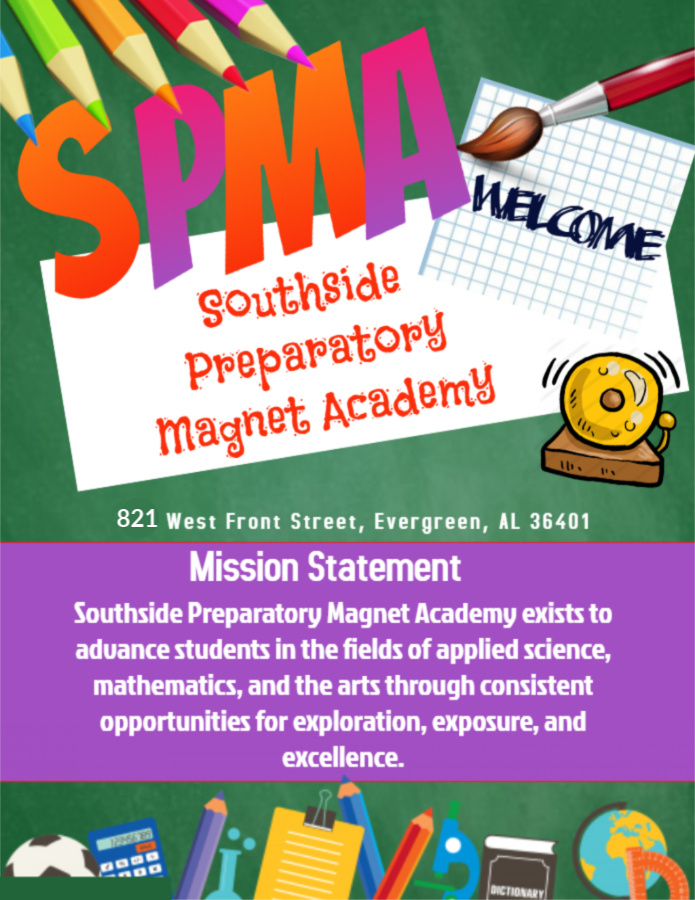 Follow Us on Facebook!
https://www.facebook.com/Southside-Preparatory-Magnet-Academy-SPMA-436164060082124/
Mission Statement
Southside Preparatory Magnet Academy exists to
advance students in the fields of applied science,
mathematics, and the arts through consistent
opportunities for exploration, exposure, and
excellence.
Beliefs
All students can progressively advance toward
academic excellence when appropriately exposed
to an advanced curriculum filled with explorations.
Vision
We envision a world in which every child embraces
individuality, exemplifies scholarship, accepts
cultural integration, and strives to increase
cognitive abilities.
Mission: The mission of CCS is to inspire and prepare all students to be lifelong learners and responsible citizens of the world by engaging them in meaningful and rigorous curriculum that provides opportunities for all students to reach their fullest potential. Whatever It Takes!
Vision: ReThink, ReIgnite, ReDesign, and Transform Lives!
Motto: In Conecuh, we are GREAT...Whatever it takes!